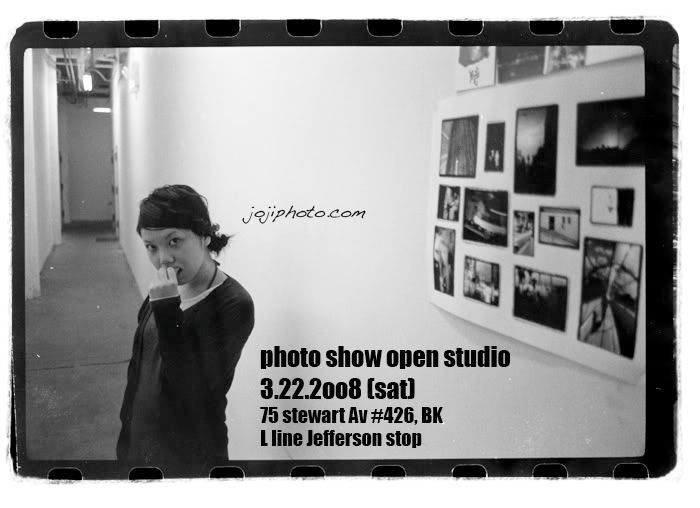 it's a suprised!
because Im gonna move back to Japan in beginning of april!
so I will have "the last photoshow" and "moving sale" in my studio at 3.22(sat)
you can see all of my work from TOKIYO to SF & NY.
also I'll sale my pictures and the lowest price will be only $5.
the studio open at 1pm till whenever...
this is my farewell party!!!
please show up and have fun together!!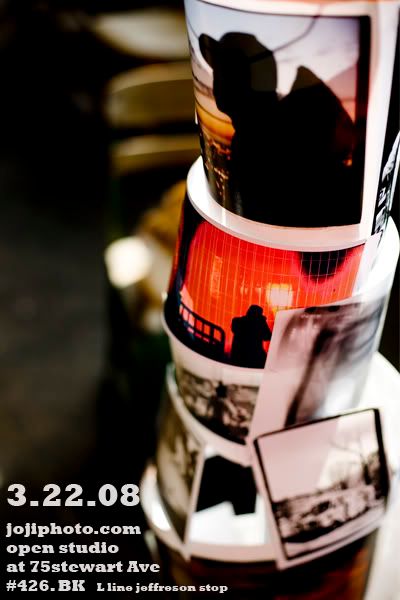 don't miss it NY people!!!
you can see the map on my web front page
jojiphoto.com